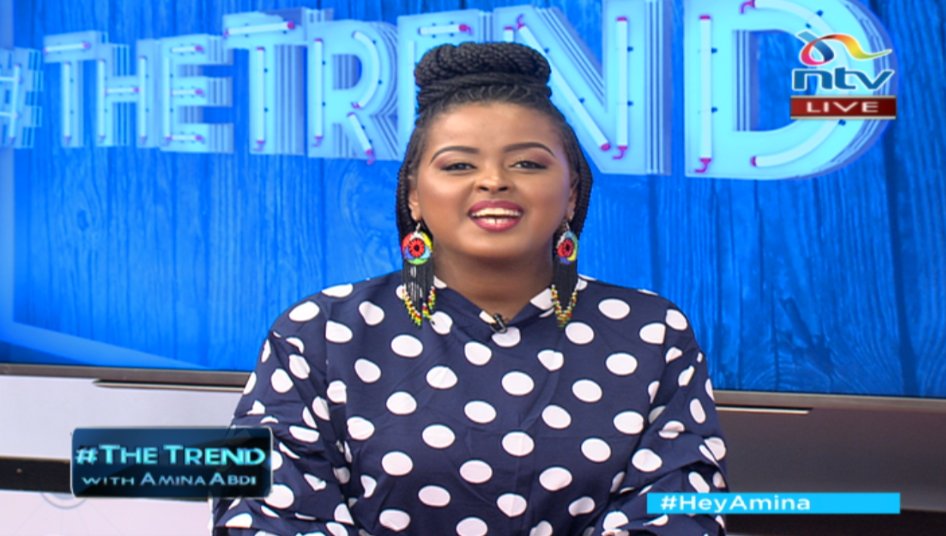 If you happened to watch the The Trend yesterday night you would have noticed a huge number of musicians who were guests in the show, from Kranium to Busiswa to the phenomenal Bulla who is a sax player.
Here are some of the take homes from yesterday's second segment of The Trend.
The interview with Kranium proved to be very interesting. Did you know that is not his first stage name? Crazy, right?
He also did not seem to believe Amina had done such good research for the show. I'll spare you the suspense and tell you "Firebird". Sounds like a very funny name, right? She also dug into his private life. Do you know he has a kid? Well, I didn't. However, she did not let him perform. Or perhaps he was saving the best for the Free Up concert.
Amina also brought in South Africa's Busiswa who was back in the country after a stellar job at the Blankets and Wine. She not only gave a very powerful performance on the show but also delivered powerful sound bites.
From her love for Winnie Mandela who she called the "Queen" to her struggle to make sure that women in her country to her struggles as a plus-size woman in South Africa and lacking someone to dress her up, she delivered a powerful interview. One interesting fact is that her husband — well let's say her fiancé — is her DJ. Cool, right?
Bulla was another showstopper. His saxophone playing was on point. He did a rendition of Adele's Hello and I literally stopped what I was doing to listen. Do you know he is actually Ugandan and Kenyan? Well, mainly he lives in Kenya and that's what matters.  The rest is an afterthought. He has managed to play with the likes of Norman Brown at the Safaricom Jazz Festival. He was very awesome.
The show could not end without Amina trying out an acting career. Well, I know Amina to be a person of many talents; so why would I be shocked? She was very into character but not so much into it.
You might be wondering why I am telling you this. Well Amina was hosting the Moi Girls Nairobi drama team. They have immense talent; they literally reminded me of my childhood with the "unaboo, unaboo" song. I can't sing the rest of the song because it was gibberish and this site is not really into that.
My rating
I would rate the entire show a thorough 9/10. It has taken a few couple months but Amina is finally living up to expectation and is delivering. She was thorough in her interviews and she was definitely hell of entertaining.
They need to fix the technical issues, though. It is very hard to watch your favorite show while some guy is busy playing with the sound or the DJ left his place and the presenter has to play the music.