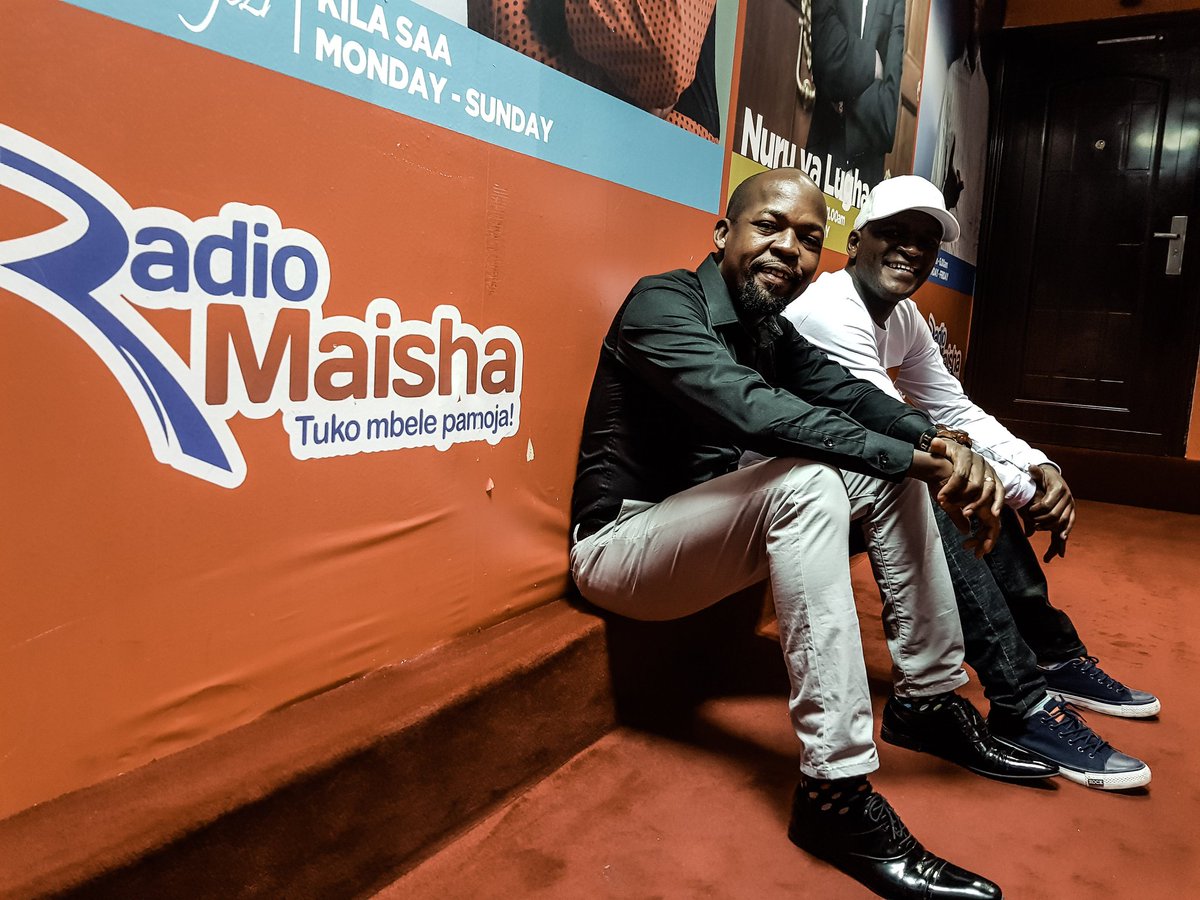 BY POLYCARP OCHIENG
My previous observation is coming to be and I guess I was right and still right. I stated earlier MAISHA ASUBUHI, the morning show on Radio Maisha, is headed for heights and yes its approaching its limits.
Today's show was one of a kind. The show kicked off from 6am as usual with prayer and shout outs to various listeners. After morning news at 7 am, the show hosted "NJORO" I want to believe it is a short form for the name Njoroge, from "We Farm", educating farmers listeners on various available and profitable farming methods. The segment was full of educative topics and in the long end, farmers are advised to ask any question pertaining farming techniques and any possible challenges they might be facing. To make this easier for every farmer and any interested individual, Njoro provided an SMS link code sent to 22301. For anyone who wants to join WE FARM, send the word LIMA TO 22301 and you will be getting various notifications and information about farming, as well as ask questions and raise any concern.
Funniest moment
The next segment was on KASHESHE za OTOSH. This section comedian Otoyo gives a brief short story with lessons on daily life attached to them.
On today's kasheshe za otosh, he spoke about a notorious witchdoctor who was born a witch even from the looks. After helping a rapist win a case by making his private parts disappearto hide the evidence, the witchdoctor died before restoring the parts, which he made disappear. The funny part is that the accused after winning the case now he has to shit from his insides and remain "uniform" as stated by Otoyo.
On Bunge La Mwananchi segment, the show raised a topic on cyber-crime and risk the users are exposed to, especially to minors i.e. kids under 18years of age. It is evident that minors are bullied and misused by adults who they meet through social sites. Such happenings leaves these minors no option but to comply with the abuses from their adult friends. The initial stages starts with friendship initiated since they are innocent and thus they trust people easily without considering dangers they are exposed to. The guest host provide a toll-free number for reporting such cases of child abuse.The child help line toll-free number is 116
Finally on the Kinaga Ubaga segment, a section where various listeners are given chance to say what they have been holding openly to the public and to the person they are holding it from. A caller named Kevo has been seeing some lady for three months now and was guilty of the ways he used to win the lady. Kevo lied to Doreen his girlfriend that he was a flying squad cop while he was just a shamba boy. He even used his boss's car to take Doreen on a date. He admitted without lying Doreen would not have accepted him. Funny enough, Doreen was suspicious about his job and when told the truth by kevo and asked if she will still continue with the relationship, all she had to say was "itabidi password ya server iwekwe kando kwanza"
My ratings.
Generally, the show has picked up from when it deemed to be dying and I give today's show a rating of 8/10. The remaining 2/10 are for not starting Bunge la Mwanchi in time thus denying the listener enough time to interact with core part of the show. The segment should take an hour as it used to be and not 30 minutes for I feel there many issues being left out due to time limits.