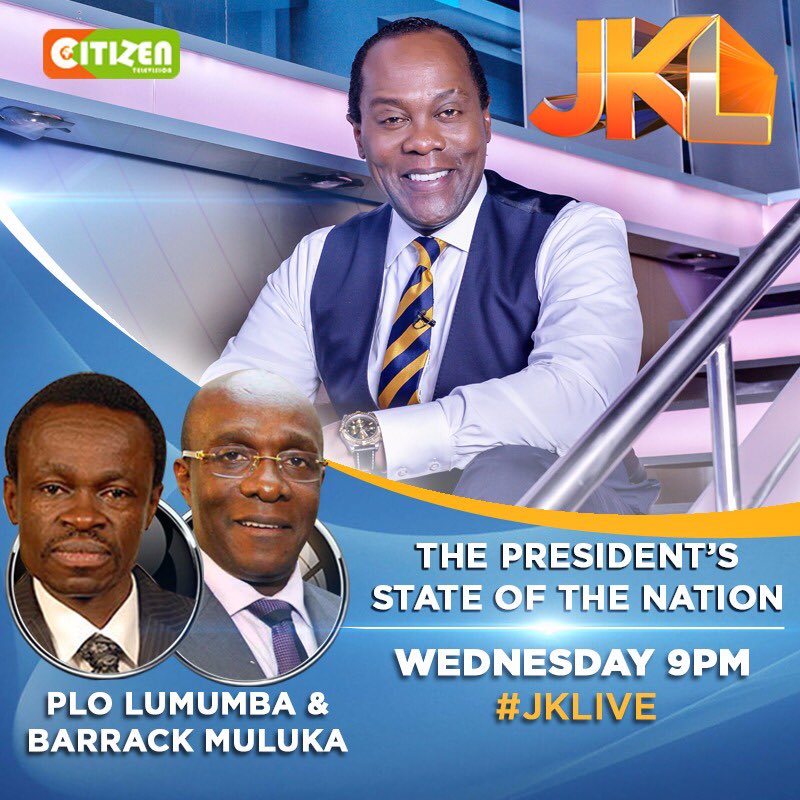 President Uhuru Kenyatta delivered the State of the Nation address yesterday. As you know, media stations went ahead to analyse it.
Some of the areas of focus were: What did he address? How is he going to attain his Big 4 agenda?
The shows that had good analyses were JKLive on Citizen TV and The Big Story on KTN. Here we compare them.
Big Story
The show is hosted by Sharon Momanyi nowadays and it was wonderful how she handled the issue. She had Alutalala Mukhwana, Steve Ogolla and Kipruto Arap Kirwa who are well-known political pundits.
The articulation of issues in the show was good. Sophia Wanuna ensured she got some of the legislators on board, i.e. Mutula Kilonzo Jr and Opiyo Wandayi.  She then delved into issues raised by the President's speech with her guests.
Her approach very interesting. She used sound bites from the president's earlier speech. This was to allow quick analyses from the guests.
However, she did not just use the snippets of the speech. She also focused on major issues like corruption, the handshake and major issues which affect the country and which the President addressed himself on.
She also asked on the standing of the opposition, which has become a very hot topic in the country: is the opposition now going to stand or is it going to be five years of no accountability in the country?
This is something she was able to tackle very well with sound bites of suggestions like having institutions rather than people representing the opposition.
JK Live
Jeff Koinange Live was a bit different. He did not use so much of the State of the Nation. His guests were meant to be Barrack Muluka and P.L.O Lumumba. However, P.L.O didn't make it to the show.
Barrack did not hold back on his thoughts from snippets of the speech.  He was thorough.
He emphasised on the much-touted national dialogue.
He however seems to always open a can of worms. This time, he said ordered the removal of Moses Wetang'ula as Minority Leader. He somehow knew and did not let it slide. He hit the jugular, made sure the truth came out.
His thoughts on the handshake? He thinks the building bridges team was no different just adding to more commissions like NCIC , KNHCR, Parliament and many others. He thinks it is not enough but thinks it is a good start though he betrayed the members of Nasa coalition.
My rating
I would give the Big Story a 7.7/10 and JK Live a 6.5/10.
Sharon was able to tackle the issues. Jeff, however, went on to look at all the issues. He should have focused on the State of the Nation more but he didn't. He has focused on political issues too much and needs to switch it up a little.